And it is the fact that the baby is eating my brain!
Yes,
my latest give-away
ended last Friday and I forgot to annouce the winner!
The lucky new owner of
this
adorable lavender puppy lovie from CSNbaby.com is...
BETH!
Please send me your mailing address at
Portraits@ChelseaLietzImages.com
and I'll make sure you get your prize.
I'm not gunna lie, I'm a little bit jealous!
-----------------------------------------------------------------------------------
I have
not,
however, forgotten Veteran's Day.
Being married to a Veteran, I can never forget the sacrifices they made/make for the rest of us. We need to thank them profusely for our freedom. I'm most thankful for the freedom to worship God as I please. Our troops deserve our unconditional support and prayers.
You might not know that when Skip and I met, he was in the Army Reserves. Merely two months after we met, when we'd just admitted that we were in love, Skip was activated on Valentine's Day 2002. (right when things were getting heated... I meant the war, but I suppose it applies to our relationship, too!)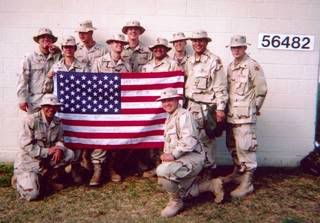 His unit, the 217th Transportation Company, was deployed to Kuwait and then Iraq. For over a year we built our relationship on phone calls, emails, video chats, and letters. I wrote him every day... even if it was a stupid joke. And every day I wore a yellow ribbon on my shirt, a prayer always on my heart.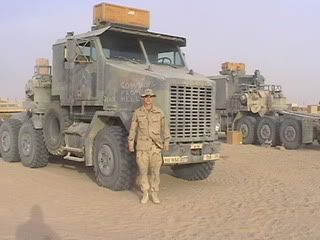 Our relationship was young... but we knew we were meant to be together. We perservered... and were overjoyed at our reunion.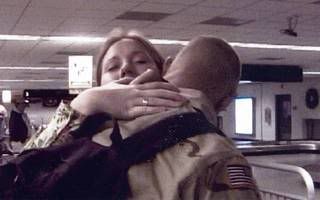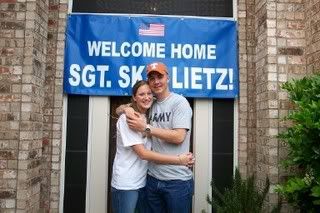 With my soldier safely home, our relationship continued to grow and deepen. Four years after we met, we got married. (in the midst of another deployment scare) Seven years after we met, Skip was honorably discharged, and I rejoiced to have him out of harm's way. Now approaching eight years since we met, I am incredibly proud of what he did for his country and who he has become.
So today, let us give thanks and offer prayers for our brave Veterans, Service Men and Women, and even our First Responders.
And having had a taste of it myself, let's not forget the strong families left behind. They too, sacrifice for the good of the country.