Kherington Grace is three months old today!
I can't believe how quickly our daughter is growing. We wake each day excited to see how she will change and develop. The simplest things are new and amazing. Life is so
much
fun.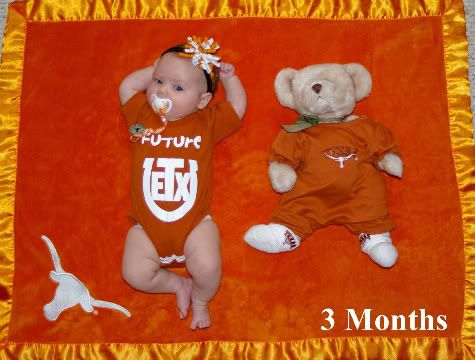 Beautiful girl, at three months, you:
-Sleep in the crib in your room
-Weigh 14 pounds!
-Are 23.5 inches long
-Smile, coo, and laugh delightfully
-Sleep 8-9 hours at a strech
-Can do a mini push-up
-Bat at your toys
-Love when Daddy plays "BaBaBa" with you
-Only poop twice a week (doc says it's perfectly fine!)
-Can clear a room with your toots
-Sit up with assistance or in your bumbo
-Have almost outgrown size 1 diapers
-Love mirrors
-Still have gorgeous blue eyes
-Have discovered your hands and your eyebrows
-Blow bubbles and drool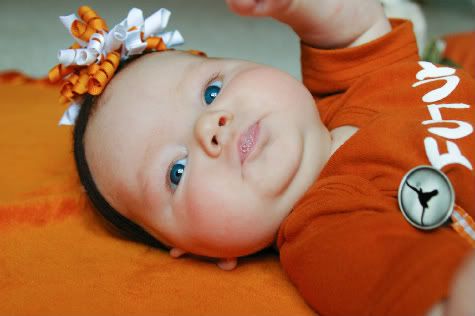 Each day with you is a blessing!