Today...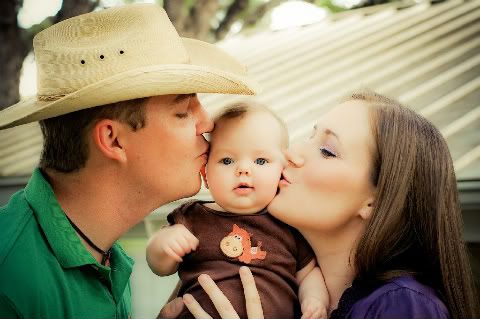 We celebrate four years as husband and wife and four months as Mommy & Daddy.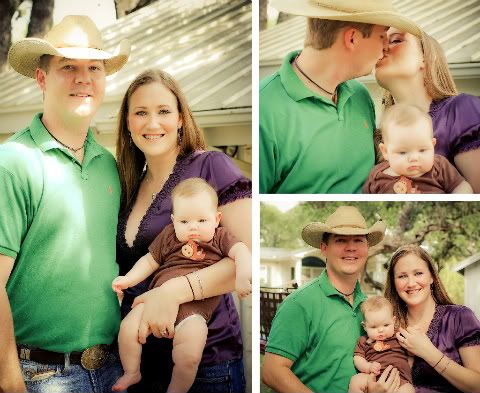 Skip and I have been together 8.5 years, but these last four have been a dream come true. We have nurtured a healthy, loving marriage that is the ideal foundation for our growing family. God has truly blessed us.
Of course, we celebrated our anniversary in style. Last night we road tripped to Austin (leaving Kherington with Sissy & Tai-Pan for her first overnight!). We have a four year tradition of eating at Hooter's for our anniversary. I realize that most people wouldn't consider this romantic... but Skip has promised a trip to an exotic Hooters for our tenth anniversary! I'm thinking Aruba or the Virgin Islands!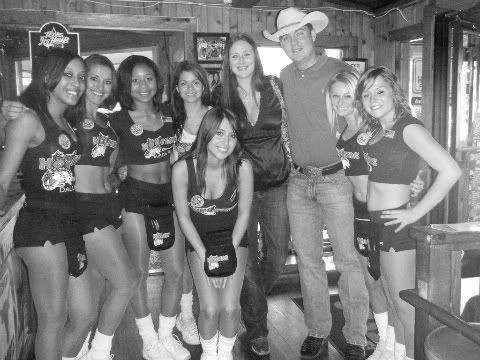 After dinner we went to a Doug Moreland concert at Hill's Cafe...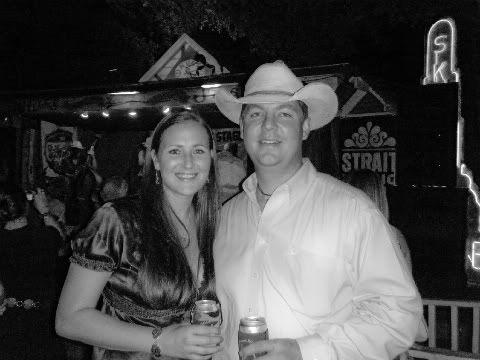 And then caught Dale Watson at the Broken Spoke for some true Texas boot scootin'!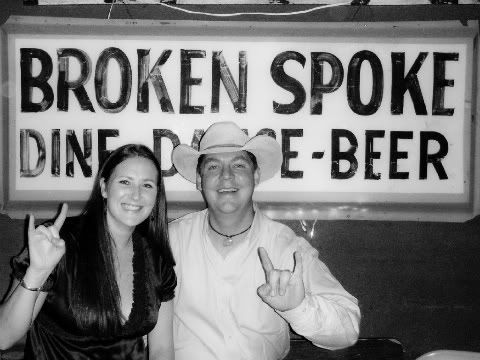 I am so in love and so very, very happy.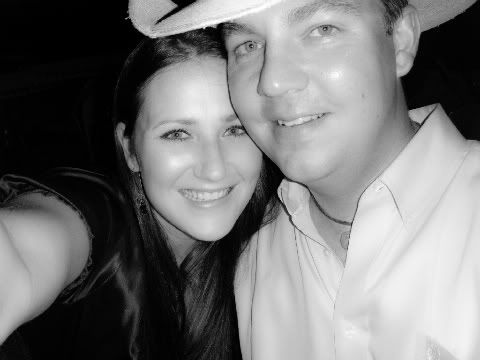 Happy anniversary baby!