I've been a volunteer with
Big Brothers, Big Sisters of America
for 4 years. I've been matched with my current little sister, Elisa, for 3 years next week.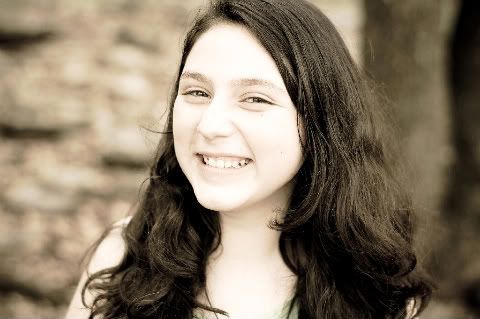 98% of the time I
loooove
being a Big.
Elisa and I have a great relationship and I truly feel like I can make a positive difference in her life. I make her a better person and she does the same for me. And we have a blast.

But I won't lie, there are the times when I'm exhausted and don't feel like driving the half hour each way to see her. Times I have to deal with her less than perfect family. Times when her teenage attitude rubs me the wrong way.
And many, many times when I think I can't take one more millisecond of Radio Disney.

But I always suck it up, and I'm always glad I did.

Especially when she goes and does something like this...

And that, my friends, is worth all the Miley Cyrus and Justin Bieber in the world...