You know by now that I'm a huge fan of hand-me-downs and resale shops. Babies hardly use their clothes before they grow out of them... so my girls are blessed to wear 90% hand-me-downs.
As kids grow, they are a little rougher on their clothing. But they also get attached to special items and certain themes/characters.
So when you want to spruce up your old clothes and make them new again, you upcycle!
My friend Katherine, mother of
five
beautiful girls, is the master of upcycling. Her creative little company,
BeBe Gear
, reuses old fabrics to make something new, fresh, and unique.
She just made Kherington an upcycled Longhorn dress.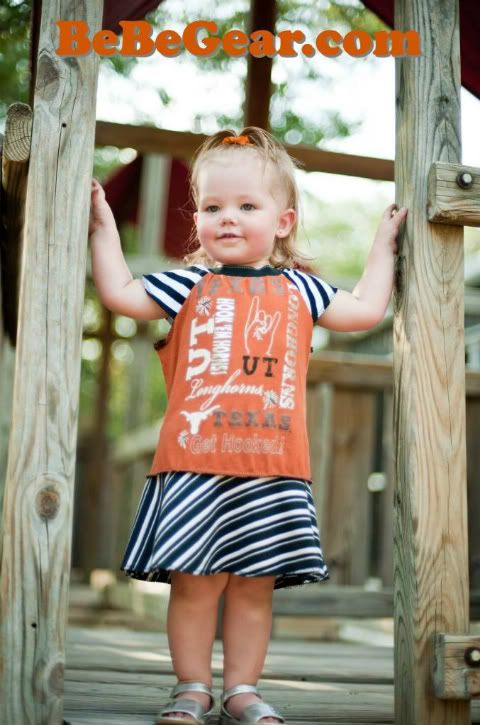 We love it!
It is already soft and comfortable. And this handcrafted dress is one of a kind... meaning my lil' horns fan won't be wearing the same overpriced outfit from the co-op that 600 other kids are wearing on game day.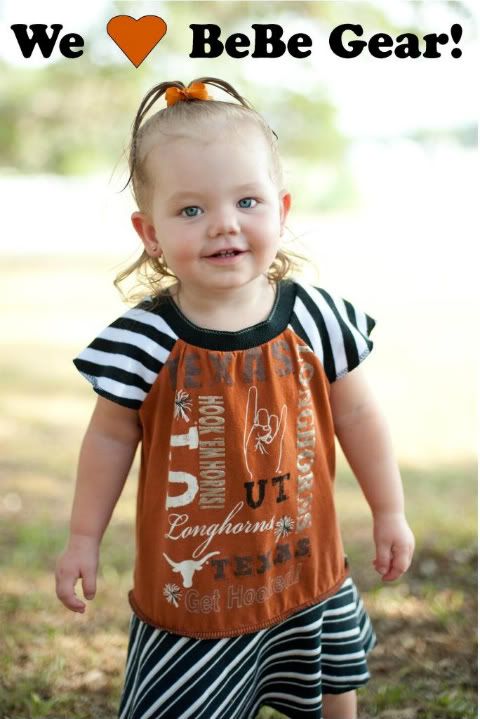 BeBe Gear
has a few cute pre-made dresses, shirts, and skirts in
their etsy shop
, in various styles and sizes.
Or you can order a custom creation! Your size, your style, even your fabric! Does your kiddo have a favorite shirt she can't bear to part with? Want a unique way to support your favorite team or your elementary school on spirit day? Want a brag-about-my-age dress for a birthday? Upcycle with pride!
Find Bebe Gear
here
, and "Like" her on Facebook
here!