It's beginning to look a lot like Christmas!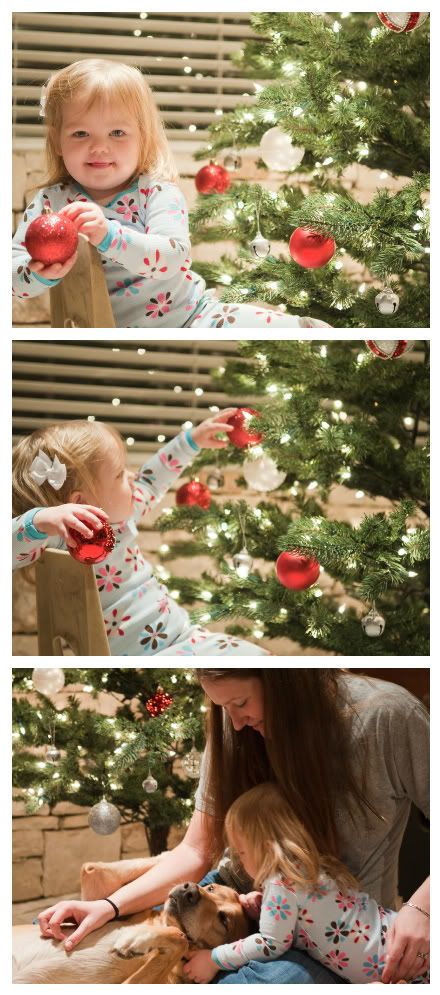 Kherington loved hanging the shatter-proof "balls" on the tree. She tested the shatter resistance a few times. We also hung bells down low to alert us to any miscreant toddlers. or dogs. or cats.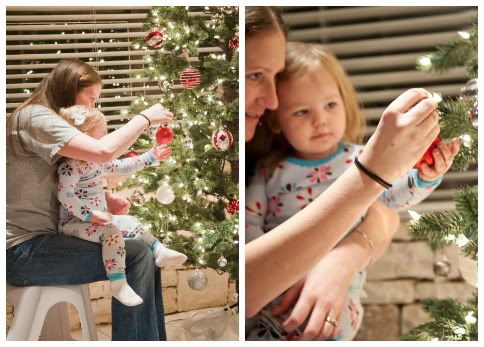 She loved reaching up high with Daddy to top our 9 foot tree.
Our big girl is in the Christmas spirit!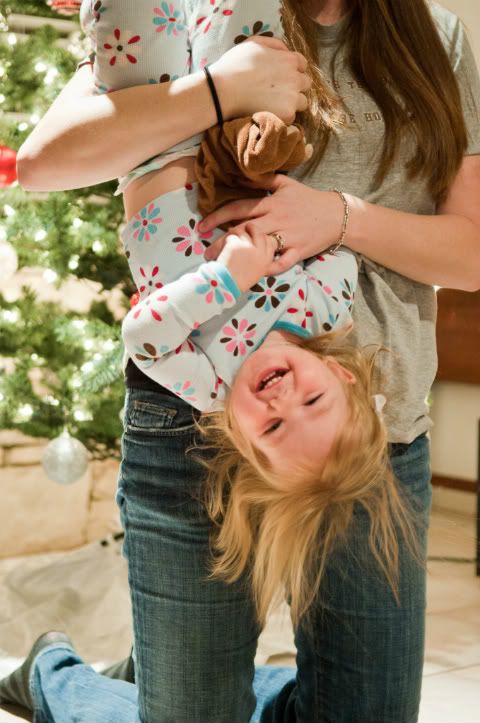 And Hadley slept through it all. :-)