Hadley June is three months old today!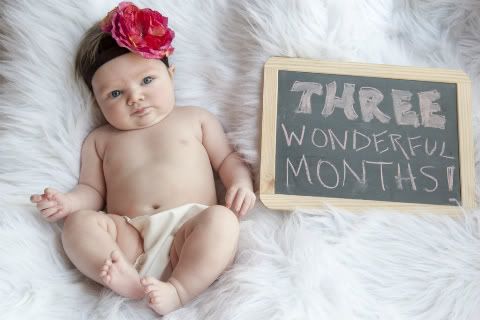 Beautiful girl, at 3 months:
You just started sleeping in the crib in your room
You weigh approximately 12.5 pounds
You are about 23.5 inches long
You are always happy and smiling, especially at Big Sister
You sleep about 8 hours at a strech
You bat at your toys and love mirrors
You like to sit up in your bumbo and watch the world
You have almost outgrown size 1 diapers
You go to work with Mommy
You blow bubbles and suck on your fingers and lips
You like sitting wedged between Daddy and the arm rest in his recliner
You are a delight!
And of course these photos would not be possible without my assistants...