Kherington Grace, you turn 2 today!
Big Sister, at two years old:
You are an angel!
You weigh 31 pounds and are in the 90th percentile or higher for height, weight, and head size
Your favorite foods are pizza, eggs, blueberries, cupcakes, and chocolate
You can't even go from one room to the next without an armload of baby dolls, monkeys, blankets, snacks, drinks, fake food, stuffed animals, toys, crayons, books, etc.
You speak a few 3 or 4 word sentences
You like to sort, stack, and organize (yet when you finish with a project everything is still spread all over the house!)
You enjoy climbing. When you get on top of something you say "Ta-Da!" I didn't teach you that.
You love to play dress-up in Mommy's closet, emerging with huge shoes on the wrong feet and about 20 bikini tops & bottoms around your neck
You adore Dora The Explorer and especially her monkey, Boots
You always want to be outside
You love all animals, helping to feed our pets and wanting to ride the horses
You have a huge vocabulary, but some of your most often used words include Mama, baby, no, milk, monkey, sister, t.v., outside, crackers, Hondo, Dora, and please
You enjoy coloring, painting, and other crafts... as long as you don't get glue on your hands!
You have some OCD tendencies
Your first friend is the 6 year old neighbor, Tessa
You enjoy puzzles and books and a little too much television
You still adore music... singing, dancing, and playing instruments... especially Tai-Pan's drum set
Your favorite song is "This Little Light of Mine"
You like playing "catch," "airplane," and "Simon Says"
Your favorite color is purple
You aren't quite ready to potty train- you have had one success, but otherwise you will sit on the potty for an HOUR and hold it out of stubborness
You like counting, especially in spanish
You and Daddy have a bedtime bit, where you both say "Night-night. Sweet Dreams. Love you!" Then you give him a kiss through each slat in your crib. It is precious.
You give the sweetest kisses, hugs, and snuggles
You are a great big sister
You heard us say "I love you very much" so often that you started just saying "Much!" And we adore it.
You love tea parties!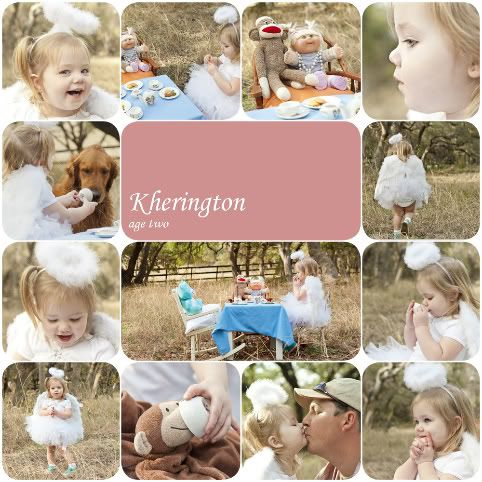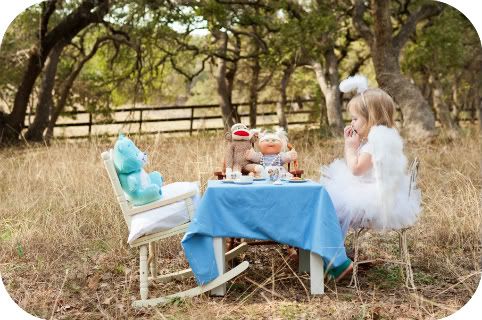 You are loved! Happy birthday!